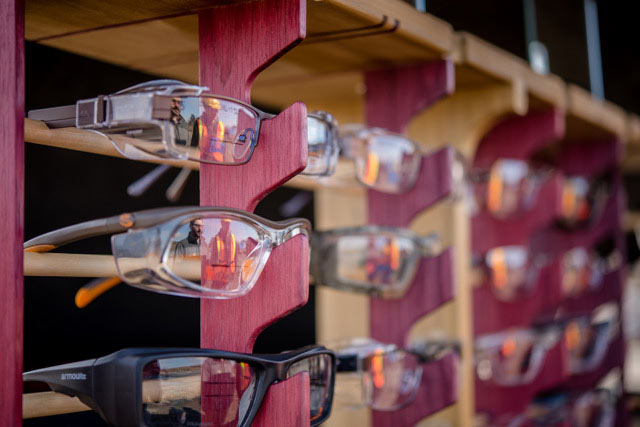 In your line of work, safety goggles are a must. At On Sight Optical, we recognize this need for safety and are proud to offer premium services to meet these needs. Our safety goggles are made from high quality materials from the best brands in the industry. We offer a full range of selections to meet the demands of a diverse work force.
We also know your time is valuable, and scheduling can be hectic. That's why we offer mobile services that come to you. Plus, our flexible hours accommodate variable shiftwork. We've made shopping for prescription goggles in Washington simple.
Choose from our durable lens options that cover bifocal, trifocal and digital selections. We provide the latest in lens technology to meet the unique demands of every industry. This includes coating options to further increase the safety of your employees. These selections include anti-reflective and anti-fog coatings. Whatever your setting throws at your workers, we have their vision covered.
As your trusted opticians in Washington, we realize your safety needs don't end with safety goggles. That's why we also offer full-face respirators, non-conductive eyewear and clean room fab glasses.
On Sight Optical doesn't trust your safety to just anyone—we offer only top quality products. We proudly offer safety eyewear from the following top brands in our industry:
Wiley X
On Guard Eyewear
Varilux
Transitions
Our certified opticians would love to partner with you to provide for your workforce's safety goggle needs. We will work with you to develop a package that meets the requirements for your work environment, the demands of your employees and the constraints of your budget. We'll even provide a free estimate. Contact On Sight Optical today at 360-991-9031 with any safety goggle questions or to schedule a free consultation.